There are some things that we can't live without, one of them is having the proper heating system in our home, especially when the cooler months are coming — you don't want to be caught off guard inside a house as cold as the outside! At BlueOx Energy, there are a wide variety of options for fuel, heating and cooling systems, and many other services that we have been providing impeccably in Oxford and its surrounding areas and we want to keep helping our community to not only have the best heating in their homes — like the boiler systems we offer — but we are also looking to provide excellent fuel pricing!
When a customer contacts our office because their heating system is on the fritz, we commonly hear that they are unsure which type of heating system they actually have. If your system is a hot water boiler system, you will typically have baseboards installed in every room inside your home and you may recognize the "tick tick tick" sound when your heat kicks on.
If your system is a steam boiler system (not as common,) you will typically have large cast iron radiators located throughout your home. Boiler systems are widely installed because they offer a nice, warm, even heat and they offer individualized zoning abilities.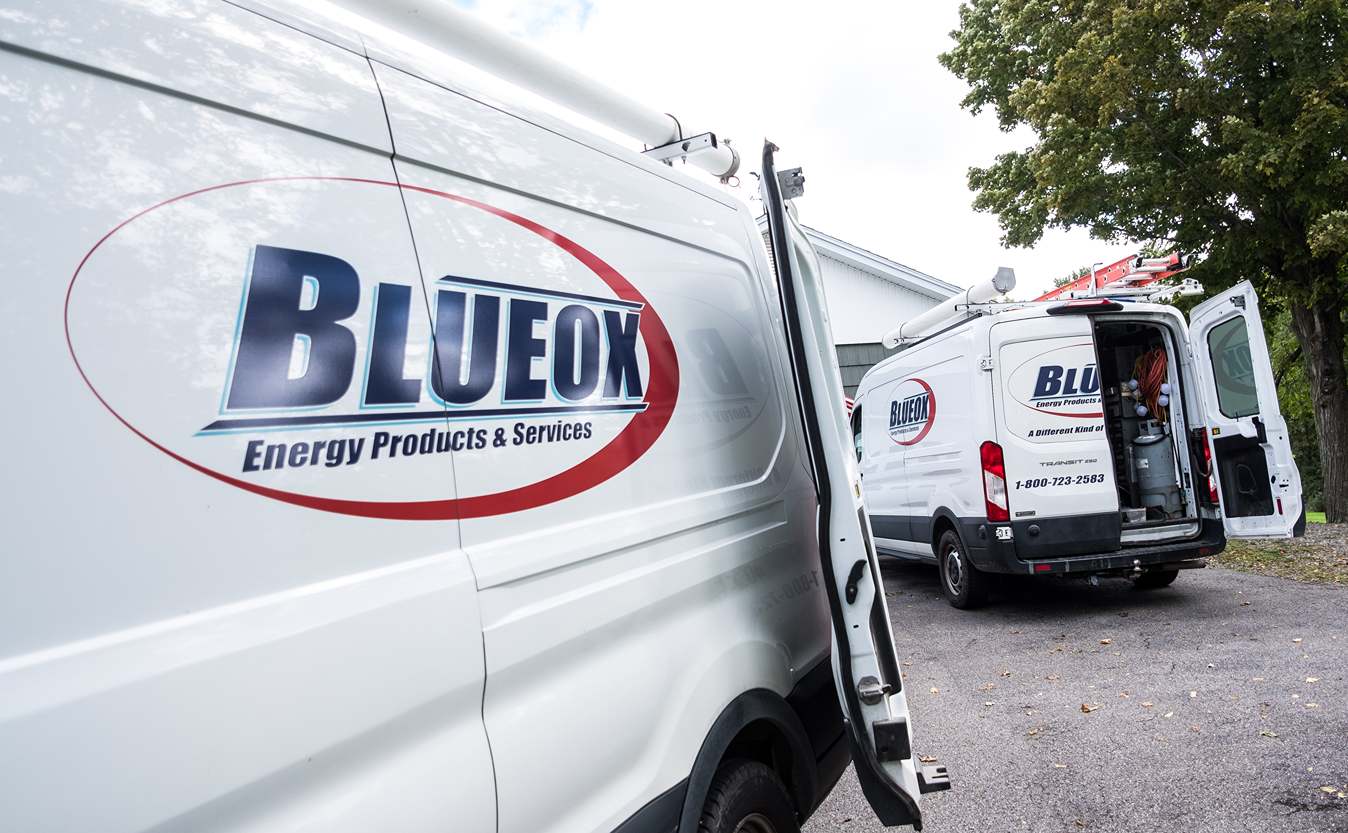 LOOKING TO GET A NEW DUCTLESS HEATING SYSTEM?
Reliable services
Years of experience
Honest diagnosis
Competitive pricing
Work that will exceed your expectations
A different kind of energy company
You are our top priority!
We Have The Models On The Market
HOW DOES A BOILER SYSTEM WORK?
Whether you have a steam or a water boiler, the process works almost the same way in both heating systems. The boiler furnace, powered by gas or oil-fuel, heats up and starts boiling the water in the system. The pipes connected to this system, the ones that traverse the house, get filled with either steam or hot water. Subsequently, the hot water or steam heats these pipes which radiates the heat to the room. Once the water starts cooling or the steam starts condensing, it goes back to the boiler to be heated up again and start the process all over.
One of the biggest advantages of these boiler systems is that you can zone your home or property to receive the heat given by the system, individually. There's no need for you to keep the entire interior warm if you are only using the space partially.

BETTER CONDUCTOR
Water is a much better conductor of heat than air and it stays warmer for longer periods.
EFFICIENCY
Boiler systems are more energy-efficient than forced-air systems.

COMFORTABILITY
Boiler systems are more energy-efficient than forced-air systems.

BETTER ALLOCATION
Its radiating heat can be better located around a home without having hot air that rises and gets lost.
KEEPING YOUR HOME HEATED THE BLUEOX WAY!
If you are looking for a way to keep your home warm during the colder months of the year and you are not completely sure of what heating system you want to be using for your home, you can go for one of the various models of boilers that we offer here at BlueOx Energy. Here are some of the boilers you could install in your home:
Buderus G115 Oil Boiler
This standard oil boiler offers a lovely, comfortable heat with efficiencies of up to 87%. These boilers are designed to maximize the heat provided against the cost of fuel, providing you high BTUs that cost you a lot less!
Buderus GC144 Gas Boiler
The Buderus GC144, is a gas boiler that provides high efficiency, up to 85%, while burning cleaner than other fuel boilers. This model offers amazing heat, it's durable, quiet, and it's designed to last a long time!
Bosch High-Efficiency Wall Hung Boiler
With up to an extra 10% efficiency, sitting at 95%, these boilers are modern and reliable pieces of machinery.
Rinnai E-Series High-Efficiency Wall Hung Boiler
The Rinnai E-Series boilers have a sleek modern design and sit at up 95% efficiency. These units are also available as hot water combo units.
We Have The Models On The Market
For the replacement/upgrade of your old oil-fired boiler.
SERVICES FOR YOUR BOILER SYSTEM
Boilers can sometimes last between 20 and 30 years depending on which make and model you purchase. However, the efficiency and performance of a boiler are directly proportional to how many times a year it gets serviced and maintained. Don't worry, at Blueox Energy, we offer the service you need to make sure that your boiler is running smoothly.
Maintenance
By hiring the right professionals, you set yourself up to have a functioning boiler for a long time. Our technicians will check every moving part and pipe of your boiler to guarantee that your system is running properly. If your boiler is not running the way it's supposed to, it can cost you some extra money in the long run due to higher usage of fuel or leaks that could lead to damage.
We offer an annual servicing plan that will give you peace of mind for a great yearly cost and other benefits like 30 to 50 percent discounts on your repairs and lower diagnostic costs when something goes wrong.
EMERGENCY SERVICES
At Blueox Energy, we offer emergency services for those unfortunate times when things go wrong. Whether your heating system stopped working in the middle of a cold night, there's a leak, or there's any other problem with your HVAC machine, don't hesitate to call us right away so we can dispatch a technician as soon as possible.
We hope that you never need this service but we want to let you know that, in the case of needing it, we are ready to help you immediately!
If you have more questions or are in need of reliable technicians to take care of your boiler, contact the team at BlueOx Energy today. We offer maintenance, installation, and more services for heating and cooling systems and fuel delivery in Hamden!