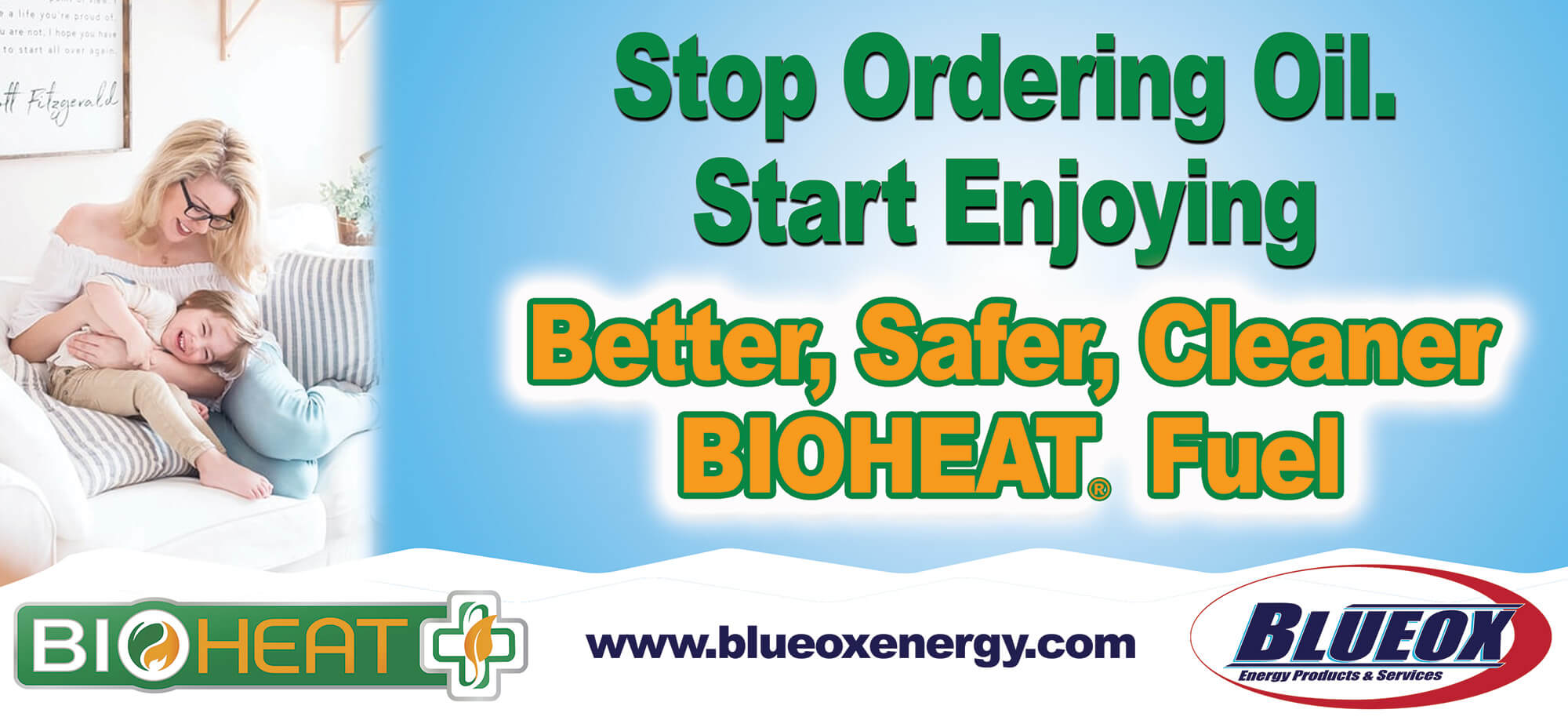 Blueox BIOHEAT® Fuel Oil Blend
Do you burn traditional fuel oil in your home? Whether you are an existing customer or looking to change to Blueox, we offer the area's only custom BIOHEAT® fuel oil blend available. Currently, all fuel oil providers bring your home a blend of 5% BIOHEAT® and 95% traditional fuel oil. Blueox Energy is committed to surpassing regulations and we currently deliver our customers an increased blend of 10% BIOHEAT® fuel! This higher percentage blend ensures that you will be using the most environmentally-friendly oil option available on the market right now. BIOHEAT® fuel is Better, Safer and Cleaner for the environment and your home!
BIOHEAT® is a proprietary blend of heating oil and renewable biodiesel that is blended together with traditional fuel oil blends to help the fuel run cleaner than in your existing heating system. This blend works as a solvent to reduce build up in your tank and burn cleaner in your furnace or boiler protecting and preserving your homes heating system. BIOHEAT® fuel burns Better, Safer and Cleaner than traditional fuel oil blends.

Cost-Effective

Better for Your Equipment

Easy to Order

Renewable Energy
Stay Updated on Your Bioheat Fuel ® Levels
Make keeping an eye on your fuel level super simple with a fuel tank monitor from Blueox Energy.
How to Choose a Fuel Delivery Company
Use our FREE checklist to weigh your options today!
As an energy-focused company, we want to help our customers do their part in moving toward a more sustainable future, which includes greener fuel solutions. This is one product that can help you make an immediate impact on our climate, and making this change won't cost you any more than you normally spend on your fuel oil! Blueox is committed to leading the market in green energy use and BIOHEAT® fuel is the best first-step in helping to make a difference.