Maintaining your heating or air conditioning unit is no different than taking care of your car. If you perform routine maintenance, you can save thousands of dollars and have a furnace or air conditioner that lasts for much longer. Unlike your car, your heater or AC unit does not always have an easy-to-see warning light that flashes in front of you when something is going wrong.
Luckily, Blueox Energy employs the most highly trained and experienced HVAC technicians in the area who will help keep your air conditioner and furnace running at peak efficiency all year round. Regular inspection and maintenance are imperative if you want to ensure that potential problems are resolved before they become a costly headache.
Protect one of the most important investments in your home with a Blueox Service Agreement and get the peace of mind you deserve.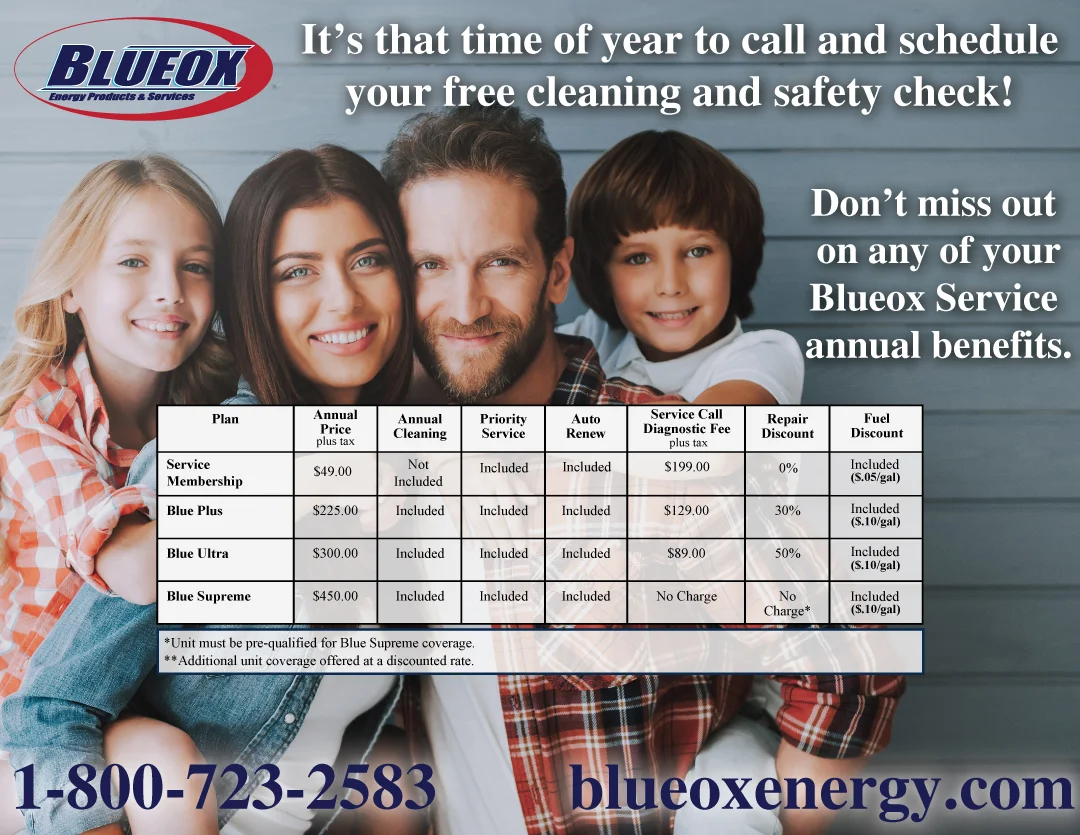 Just looking for 24/7 Emergency Repair service? Blueox now proudly offers a Service Membership program!