When the hot days of summer start to roll in, you'll want to ensure that your air conditioning is up to the challenge. Luckily, Blueox Energy has you covered! We offer a wide range of products and services to meet your cooling needs, from traditional central cooling to ductless air conditioning. We also offer education and tips on keeping your AC running at its best all summer long! Contact us today to learn more about our air conditioning services! 
Traditional Central Cooling
Air conditioners can be a great way to keep your home comfortable during the hot summer months, but they need to be maintained correctly to function at their best. We'll clean and tune up your central cooling unit and replace any worn-out parts to help keep your home cool all summer long. Blueox Energy is ready to make sure your traditional central cooling air conditioning system is working at its best before the summer months come! 
Ductless Cooling
If you're looking for a more efficient and affordable cooling option, ductless air conditioning may be the right choice. Ductless units are perfect for homes without central air or rooms that don't always need cooling (like a garage or attic). We can help you choose a suitable unit and install it quickly and easily, so you can start enjoying cool air right away!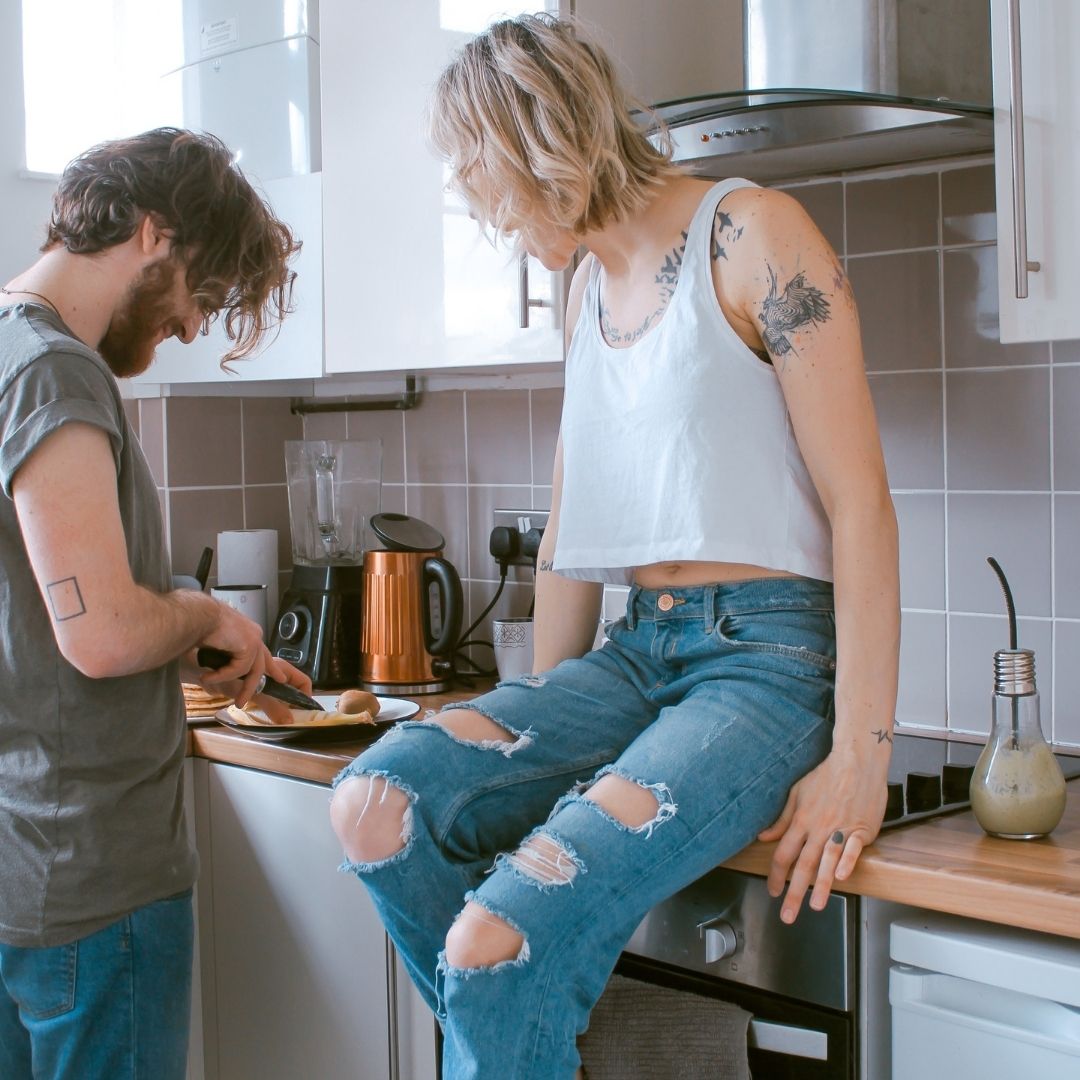 Education 
In addition to our products and services, Blueox Energy also offers education and tips on how to get the most out of your air conditioning system. Our goal is to help you stay cool all summer long without spending a fortune! We have various resources available, including articles, videos, and even pro tips from our team of experts. 
Longevity
Blueox Energy is committed to providing quality products and services that stand the test of time. We want you to be able to enjoy excellent air all summer long without having to worry about your air conditioning system breaking down. That's why we offer a variety of products and services that are designed to last!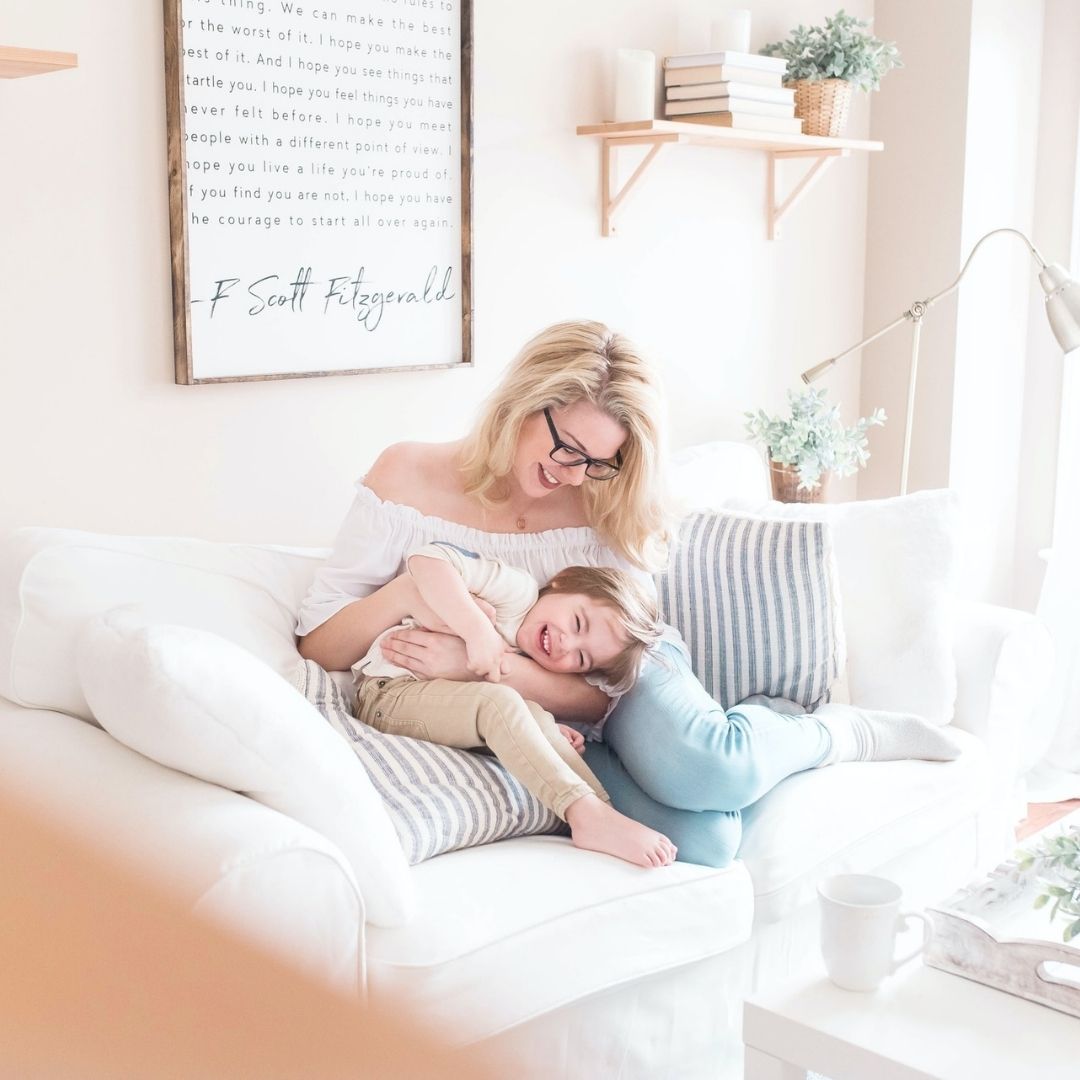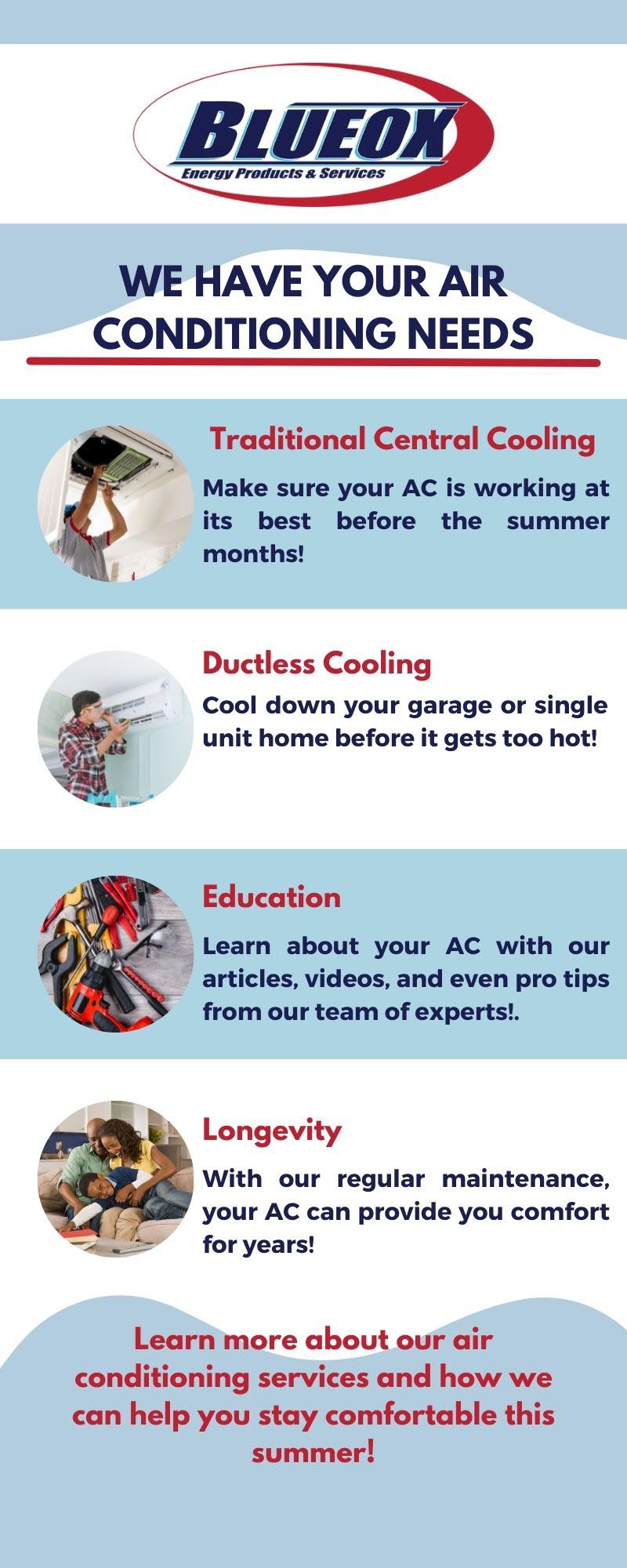 Contact us today to learn more about our air conditioning services and how we can help you stay comfortable this summer!